We are excited to announce that our Charity of the Month for December, 2020 is Friend, Inc.! For every referral we receive this month, $10 will be donated back to this amazing multi-service social agency that "supports the well-being of those in need and is committed to strengthening the lives of families and individuals living in Northeastern Berks County".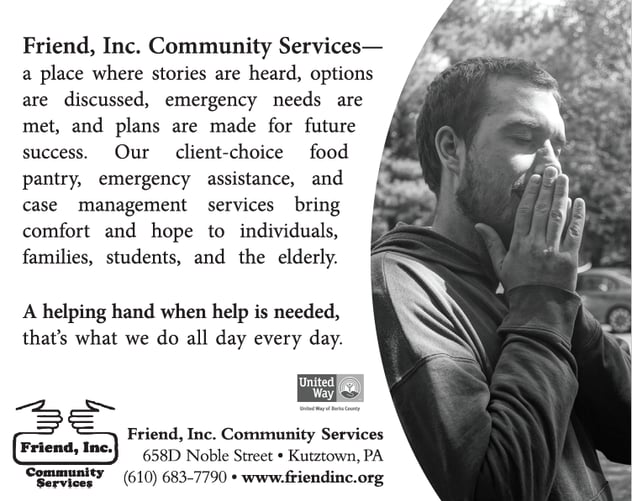 Founded in 1972, Friend Inc. was originally focused on drug, alcohol and family counseling. Over the years, they have expanded to fit the needs of the growing community, including offering a client-choice food pantry, case management, budget counseling, parenting support groups, financial crisis interventions, and more! The breadth of services Friend Inc. offers our community is incredible.
The holiday season is an especially busy time for them! In November and December, they give a turkey and a holiday dinner box to each of the families enrolled in their food pantry. At Christmastime, they provide gifts for children of their clients.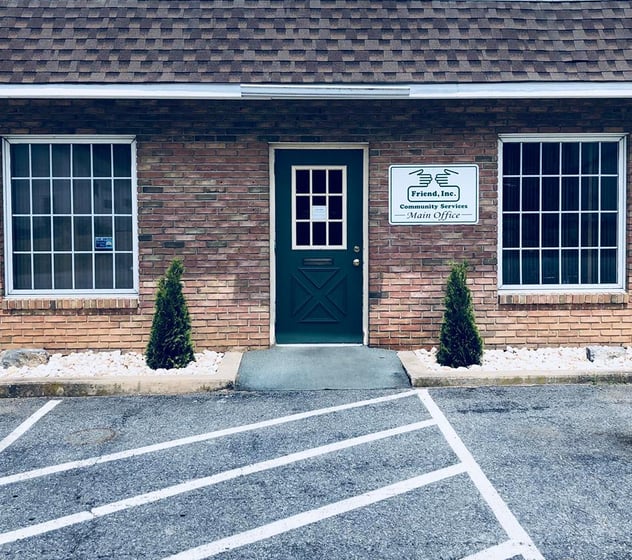 We are so proud to be able to support Friend, Inc. this month! For every referral that we receive in December, TEN DOLLARS will be donated directly back to them.
Here's How It Works:
· Inspire your friends, family, and Co-workers about Blue Marsh Insurance – so they can be happy too!
· Encourage them to call 610-590-0152 or email myagent@bluemarsh.com and mention Your Name
· In addition to supporting Friend, Inc., you could win GREAT PRIZES!
Remember, there's no limit to the number of people you can REFER or the number of times your name can be entered to win!
Multiple referrals = more chances for YOU to WIN = Making a difference in our local community!
Tell others about Us, You'll Help OUR Community, AND you could win great prizes! Learn more here!