Warm up with Rebecca's favorite Three Bean Chili! Not only is it delicious, but it's made in the slow cooker which means your house is going to smell incredible all day.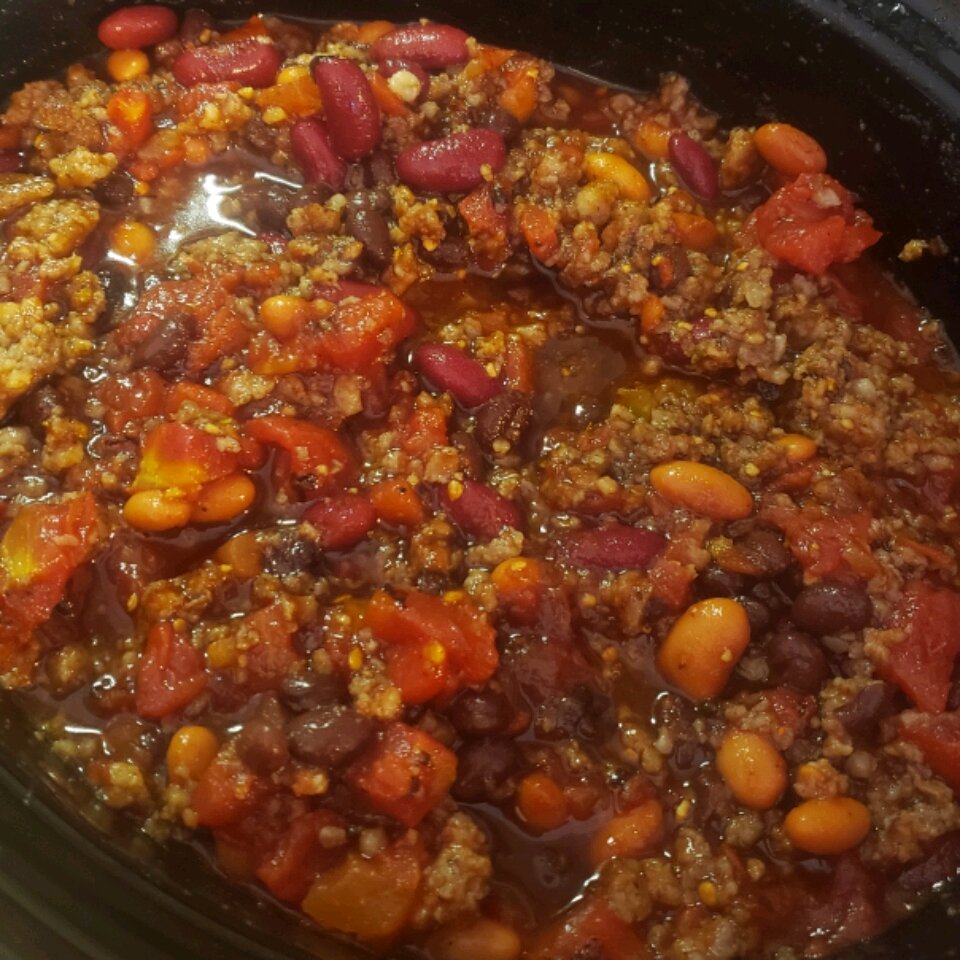 INGREDIENTS
1 (20 ounce) package 93%-lean ground turkey

1 (28 ounce) can diced fire-roasted tomatoes

1 (16 ounce) can tomato sauce

1 (15.5 ounce) can pinto beans, rinsed and drained

1 (15.5 ounce) can kidney beans, rinsed and drained

1 (15 ounce) can reduced-sodium black beans, rinsed and drained

1 small onion, chopped

1 (4.5 ounce) can chopped green chiles

2 tablespoons chili powder

1 tablespoon minced garlic

1 teaspoon oregano

1 pinch ground cumin
PREPARATION
Cook and stir turkey in a large skillet until completely browned, 7 to 10 minutes; transfer to slow cooker.

Stir tomatoes, tomato sauce, pinto beans, kidney beans, black beans, onion, green chilies, chili powder, garlic, oregano, and cumin with the turkey in the slow cooker.

Cook on High for 4 hours or on Low for 7 hours.