Need an easy and delicious school-night dinner that you can make ahead of time? We've got you covered with one of our favorites! Check out this recipe from Sweet Dash of Sass for Chicken Broccoli Alfredo Stuffed Shells.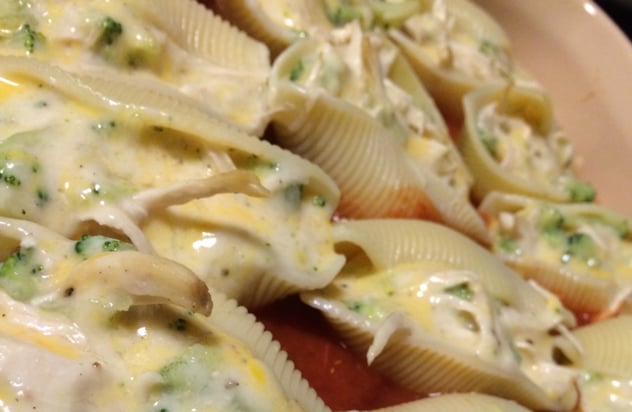 INGREDIENTS
1 jar (16 oz) alfredo sauce
2 cups cooked chicken, shredded
2 cups cooked broccoli, chopped
1 cup shredded cheddar (or mozzaerlla) cheese
¼ cup shredded parmesan
21 jumbo pasta shells, cooked
1½ - 2 cups spaghetti sauce (optional, but I love the combination of alfredo with tomato sauce!)
Salt/Pepper to season (if needed)
PREPARATION
Pre-heat oven to 350 degrees.
In a large bowl, mix alfredo, chicken, broccoli, and cheeses.
Spoon mixture into cooked pasta shells.
Grease 13 x 9 baking dish with butter or cooking spray.
Evenly spread spaghetti sauce on bottom of baking dish.
Arrange shells in baking pan.
Cover with foil and bake 35 minutes until heated thru.
This can be made ahead! Prep all items in advance up until the point of baking. Keep covered in the refrigerator until you are ready to bake.