We are excited to announce that our Charity of the Month for September, 2019 is Operation Backpack! For every referral we receive this month, $10 will be donated back to this amazing organization that gives backpacks filled with grade-specific school supplies to children in need right in our own community.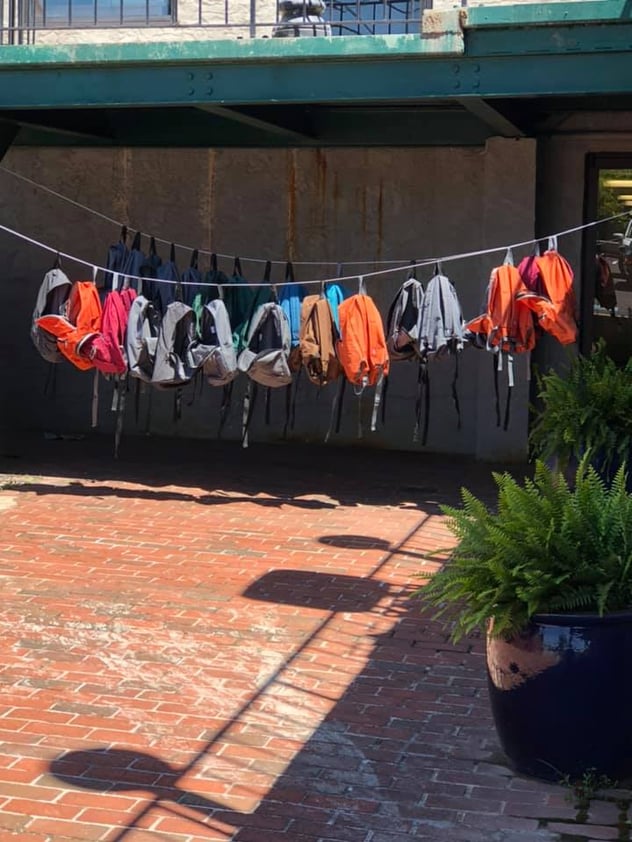 One of the most devastating impacts that homelessness and poverty has on a child is the effect that it has on their education.
Operation Backpack says, "Without a backpack and/or the necessary school supplies required by the schools, the first day of school finds them feeling embarrassed and inferior to their classmates.Through Operation Backpack®, Volunteers of America is able to provide support for these children. While helping to relive a financial burden is important, it also helps the children look and feel like their peers who are beginning the school year with a brand new backpack and the required supplies."
Did you know...
· The average cost of an elementary backpack with supplies is $25.00
· The average cost of a middle school backpack with supplies is $35.00
· The average cost of a high school backpack with supplies is $45.00-$50.00
We are so proud to be able to support Operation Backpack this month! For every referral that we receive in September, TEN DOLLARS will be donated directly back to them.
Here's How It Works:
· Inspire your friends, family, and Co-workers about Blue Marsh Insurance – so they can be happy too!
· Encourage them to call 610-590-0152 or email myagent@bluemarsh.com and mention Your Name
· In addition to supporting Operation Backpack, you could win GREAT PRIZES!
Remember, there's no limit to the number of people you can REFER or the number of times your name can be entered to win!
Multiple referrals = more chances for YOU to WIN = Making a difference in our local community!
Tell others about Us, You'll Help OUR Community, AND you could win great prizes! Learn more here!