This is the ONE thing I make each year (my wife makes everything else) but it's the thing that gets the most rave reviews!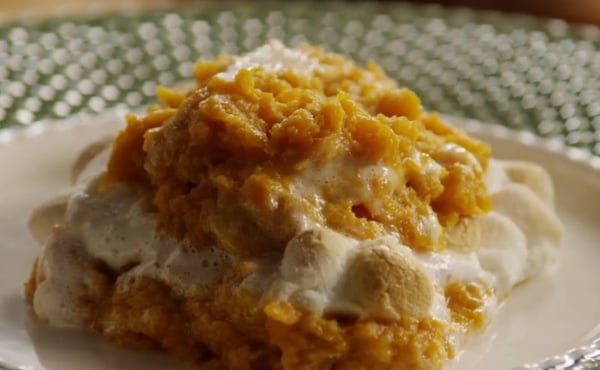 INGREDIENTS
5 sweet potatoes, sliced
1/4 cup reduced fat margarine
1/2 cup packed brown sugar
1 1/2 tablespoons orange juice
1 pinch ground cinnamon
1 (10.5 ounce) package miniature marshmallows
PREPARATION
Preheat oven to 350 degrees.

Place sweet potatoes in a large saucepan with enough water to cover. Bring to a boil and cook until tender, about 15 minutes. Remove from heat, drain and mash.

Place mashed sweet potatoes in large bowl and use an electric mixer to blend with the margarine, brown sugar, orange juice and cinnamon. Spread evenly into a 9x13 inch baking dish.

Bake covered for 25 minutes, remove cover and add marshmallows and cook for an additional 5 minutes uncovered to toast the marshmallows.