We are excited to announce that our Charity of the Month for March, 2023 is Safe Berks! For every referral we receive this month, $10 will be donated back to this incredible organization that serves victims and survivors of domestic violence or sexual assult in our community.
Check out why Mercedes nominated Safe Berks in this video!
Founded in 1976 as Berks Women in Crisis, the organization celebrated their 40th anniversary in 2016 with a new name: Safe Berks. They serve all survivors and victims: men, women and children through a crisis hotline, housing, counseling, and legal services. Most of which are free to the people they serve.

Money that is donated to Safe Berks is used to provide a safe haven and ongoing support system for survivors of domestic violence and sexual assult. They serve thousands of local individuals each year, including hundreds of children.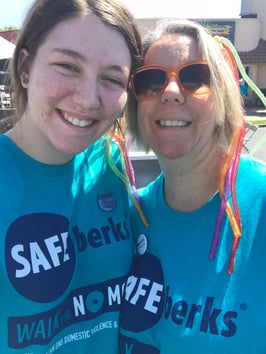 We are really excited to give back to Safe Berks this month.
For every referral that we receive in March 2023, TEN DOLLARS will be donated directly back to them.
Here's How It Works:
· Inspire your friends, family, and Co-workers about Blue Marsh Insurance – so they can be happy too!
· Encourage them to call 610-590-0152 or email myagent@bluemarsh.com and mention Your Name
· In addition to supporting Safe Berks, you could win GREAT PRIZES!
Remember, there's no limit to the number of people you can REFER or the number of times your name can be entered to win!
Multiple referrals = more chances for YOU to WIN = Making a difference in our local community!
Tell others about Us, You'll Help OUR Community, AND you could win great prizes! Learn more here!