Each month we are going to be sharing with you our Blue Marsh Team's favorite recipes! First up, this AMAZING cookie recipe (called the $250 Cookie Recipe) from Neiman Marcus, via the New York Times.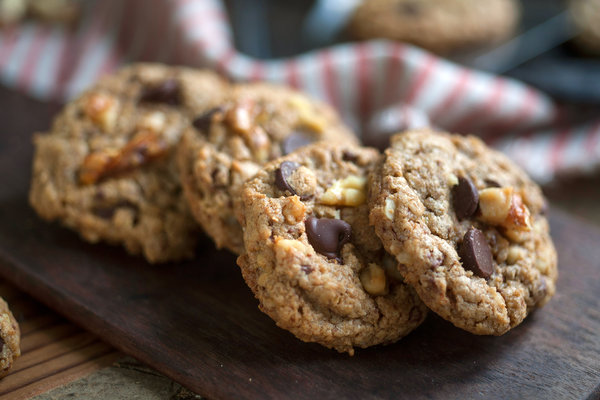 INGREDIENTS
· 1 cup butter
· 1 cup dark brown sugar, packed
· 1 cup granulated sugar
· 2 eggs
· 1 teaspoon vanilla
· 2 ½ cups oatmeal
· 2 cups flour
· ½ teaspoon salt
· 1 teaspoon baking soda
· 1 teaspoon baking powder
· 12 ounces chocolate chips
· 1 4-ounce milk chocolate bar
· 1 ½ cups chopped nuts
PREPARATION
1. Heat oven to 375 degrees.
2. Cream together butter and both sugars. Stir in eggs and vanilla.
3. Finely grind oatmeal in a blender or food processor. Combine the oatmeal, flour, salt, baking powder and soda in a medium bowl, and slowly add it to the wet ingredients. Beat just until combined. Grate chocolate bar using a microplane grater and add it, along with chocolate chips and nuts to the batter. Mix just to combine.
4. Drop by heaping tablespoonfuls, 2 inches apart, on a greased cookie sheet. Bake for 10 minutes.