This post is part of our "How to Avoid Getting Ripped Off" series. For more tips on working with contractors, download our FREE 2-page guide here.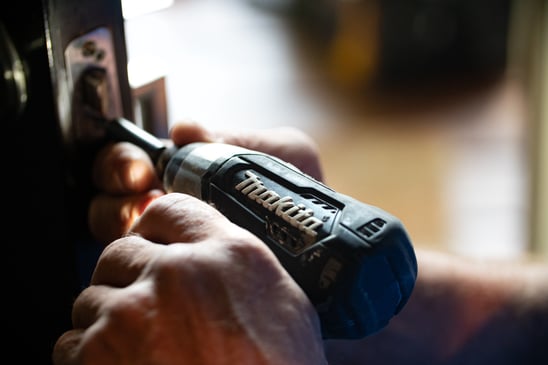 After storms hit, sleazy contractors have the opportunity to take advantage of desperate homeowners who need repairs done to their homes. Once you've hired a contractor, there are things you NEED to do to ensure you don't get ripped off.
Paperwork to See From Your Contractor
A copy of their contractor's license. Licensing and certification requirements vary by state. Check with your local State Consumer Protection Office

to view your area's licensing laws to ensure your contractor is verified and up to date.

Certificate of Insurance. Ask for both general liability, property damage and workers' compensation coverage and make sure they are up to date.
A written warranty. You'll want a warranty for the work they do, the materials used and their workers.
A list of references. Have they done a project similar to what you are looking to have done?
A detailed quote. The quote should outline all material used and labor that is expected to be done.
The contract. Detailed within the contract should be the cost, work to be done, time schedules, guarantees, payment schedules, building permits and other expectations. (Keep this contract for future reference or if any questions arise after the job is complete).
A receipt. Make sure to get a receipt that is marked "paid in full" when a job is completed and paid.
Discuss the need for a lien waiver. This assures you that your general contractor is paying any subcontractors or suppliers they are working with, so you aren't liable for additional costs later on.


As The Job Comes to a Close
Keep records. Keep all your paperwork, receipts and change orders (digital copies too!).
Snap a photo. Map your progress with weekly photos – or save them for a big before and after reveal.
Write a review. Good or bad, share details of the work they did, how well they stuck to the timeline and what the finished product looked like. This will help others in their search for hiring a contractor too.

Trust your gut, do your research and use your head when hiring a contractor.
AND if you have questions about your insurance coverage, give us a call: 610-590-0152
Special "Thank You" to our partners at Erie Insurance for these great tips.