Your Blue Marsh Team was honored to be able to support local restaurants and our neighbors during this time of crisis. Thanks to Erie Insurance and their commitment to supporting their agents, we sent out more than 300 local restaurant gift cards to those in our community who needed a little boost of kindness!
There was no catch, just trying to do our part to bless others and pass it on.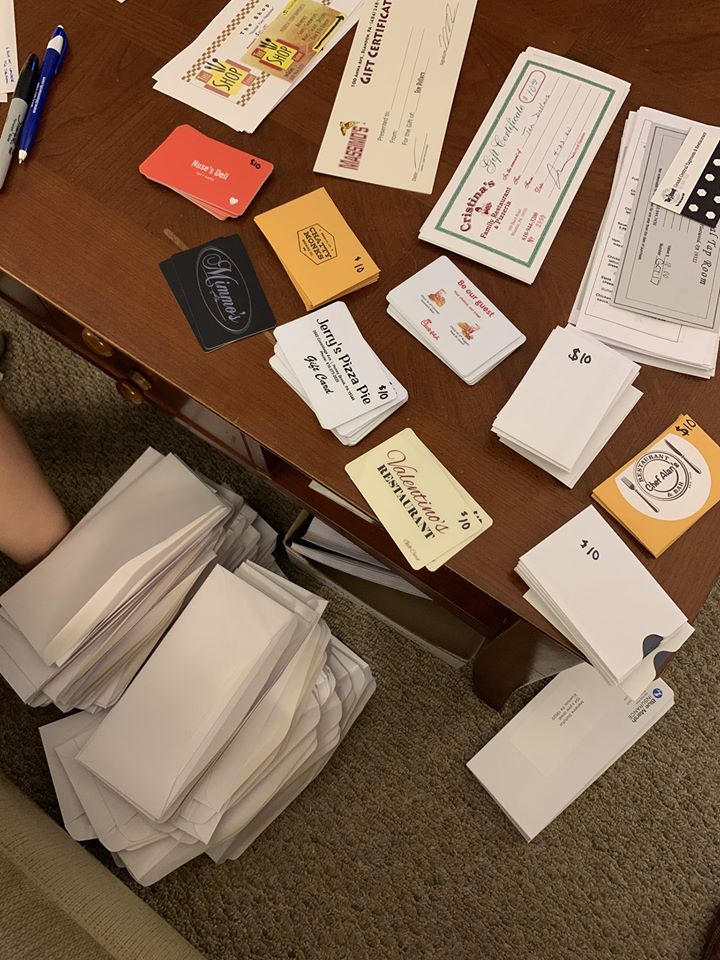 Gift cards to the following restaurants were mailed out:
Chatty Monks Brewing
Sugarplums and Tea
Chef Alan's
Massimo's Ristorante & Pizzeria
Cristina's Family Restaurant
Valentino's Kutztown Pa.
Grand Central Taproom
The Shop
Nuses Deli
Saucony Creek Kutztown Brewery + Pub
The PourHouse American Grille
Mimmo's Restaurant
Stampede Barbecue
Chick-fil-A Broadcasting Square
Morgantown Coffee House
OORI - Korean fried chicken + noodles
Twin Valley Coffee
Pizza Pie
Moe's Southwest Grill Exeter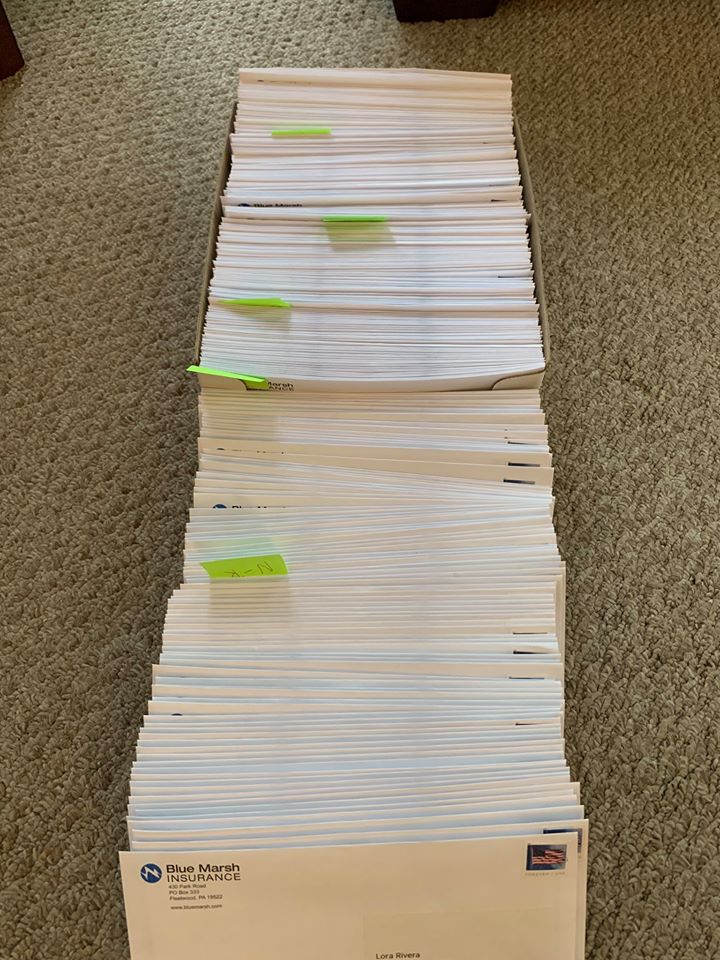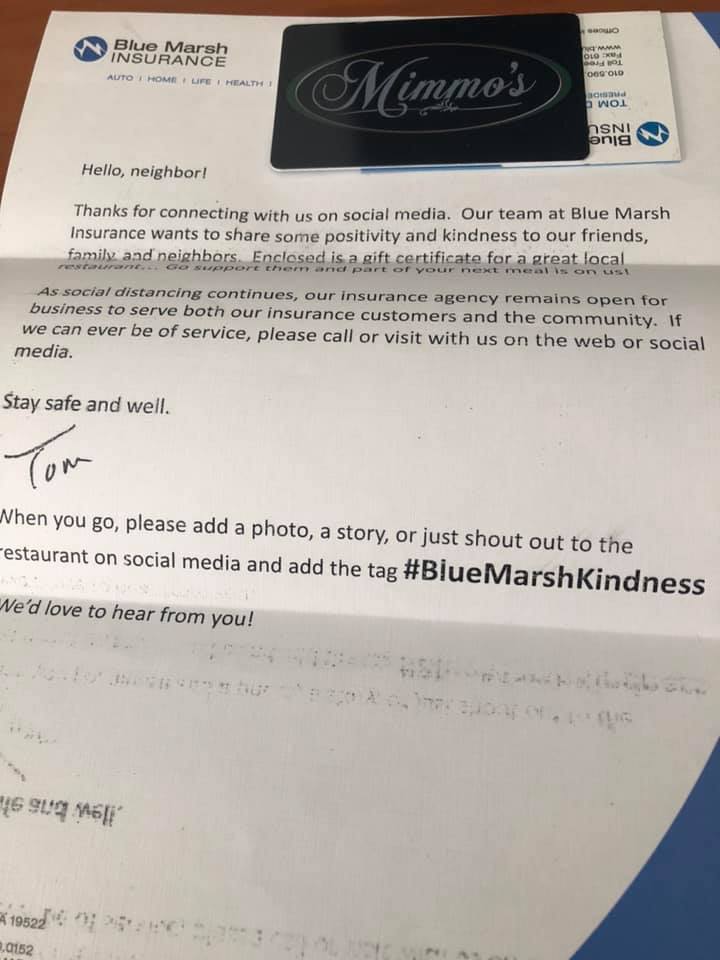 Thanks to everyone's overwhelming support, 300+ gift cards were claimed in less than 2 days!
Let's keep the kindness going! If you received a gift card, please take a photo of your meal purchased with the help of your gift card and tag the restaurant. Tag us too! We'd love to see what you are enjoying. #BlueMarshKindness #ErieAgentsGiveBack
And be sure to follow us on Facebook for future giveaways!