Insurance can feel confusing – especially if you are buying insurance for the first time. We are here to help! Whether you are fresh off of your parents' policy, or if you are at the point in life where you now own a car, congratulations on making the smart choice to purchase car insurance! Here's what you need to know about buying car insurance for the first time.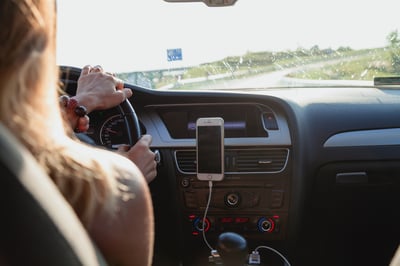 Here's what you need to know.
When you are getting quotes from different companies, cheaper is not always better.

Sometimes, a lower price means that you have lower insurance limits, which means you have less protection. Make sure that each quote is explained to you so you really understand what you are paying for. You want to be able to drive confidently, knowing that you are appropriately protected.

Liability coverage DOES NOT cover your car.

If you were to get in an accident, and you were at-fault, your liability coverage would cover the people that you hit, but any damage for your car would not be covered. If you had only liability coverage, you would need to come up with the money to get your car repaired or replaced if it was totaled. If you have an older car with a low value, then purchasing liability coverage only might be okay for you. Not sure of the value of your car? You can look it up here on Kelly Blue Book.
"Full Coverage" is a confusing term. There are a lot of options you can choose from for your auto insurance: towing, rental car, income loss, stereo equipment upgrades, etc. Unless you chose every possible option, you technically wouldn't really have "full coverage" insurance. Usually when most people say "full coverage", they are referring to comprehensive and collision coverage.
Comprehensive coverage covers things like hitting a deer (or another animal), hail damage, fire, vandalism or a tree limb falling on your car.
Collision coverage protects you if you rear-end someone, back into something, or if you swerve to miss a deer and hit a tree instead.
You can choose to have comprehensive and collision coverage or just comprehensive coverage.
If you are currently on your parents' policy, it's a good idea to get a quote from that agency first. It's very common for you to be able to get a "spin-off" from their policy to your own. Some

insurance carriers

will let you count the years that you have been on your parents' policy towards your own, which gets you

access to discounts

and longetivity benefits.
Getting your own insurance is a big step and it can be confusing. Understanding what you are paying for is so important and the best way to do that is to work with an independent insurance agent. We'd love to help you with your insurance! Start your easy online quote from Blue Marsh here!

A little more about Blue Marsh Insurance...
When he founded Blue Marsh, Tom Davenport wanted to create a different kind of insurance company. One that's built on personal relationships and a local presence. One where you, the customer, feel more like a friend.
As an independent insurance agency, Blue Marsh Insurance represents a carefully selected group of financially strong, reputable insurance companies. Therefore, we are able to offer you the best coverage at the most competitive price.
If you're interested in starting a quote online or having us take a look at your current policies, click here!