Our newest teammate, Lorna Stein, shares one of her favorite side dishes, cheesy and creamy Texas Potatoes!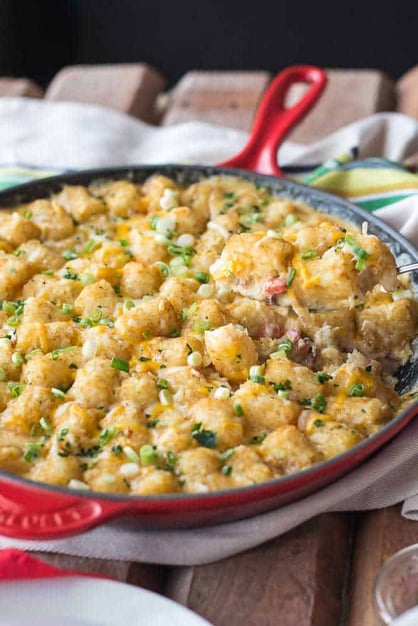 INGREDIENTS
2lbs frozen tater tots
1/2 cup chopped onion
1/3 cup margarine + 1/4 cup
1 tsp salt
1/4 tsp pepper
1 (10 1/4 oz) can of cream of chicken soup
8 oz sour cream
1 cup shredded cheddar cheese
1 cup crushed corn flakes
PREPARATION
Preheat oven to 350 degrees.

Mix together tater tots, onion, 1/3 cup margarine, pepper, salt, soup, sour cream and cheese.
Place mixture in a lightly greased 9x13 inch baking dish.
Mix the corn flakes with 1/4 cup margarine and place on top of the casserole just before baking.
Bake for 1 hour and enjoy!
Image from Setted.com