It doesn't get more cozy than this slow cooker butternut squash soup! This is one of Erika's favorite seasonal recipes for an easy dinner that smells delicous all day.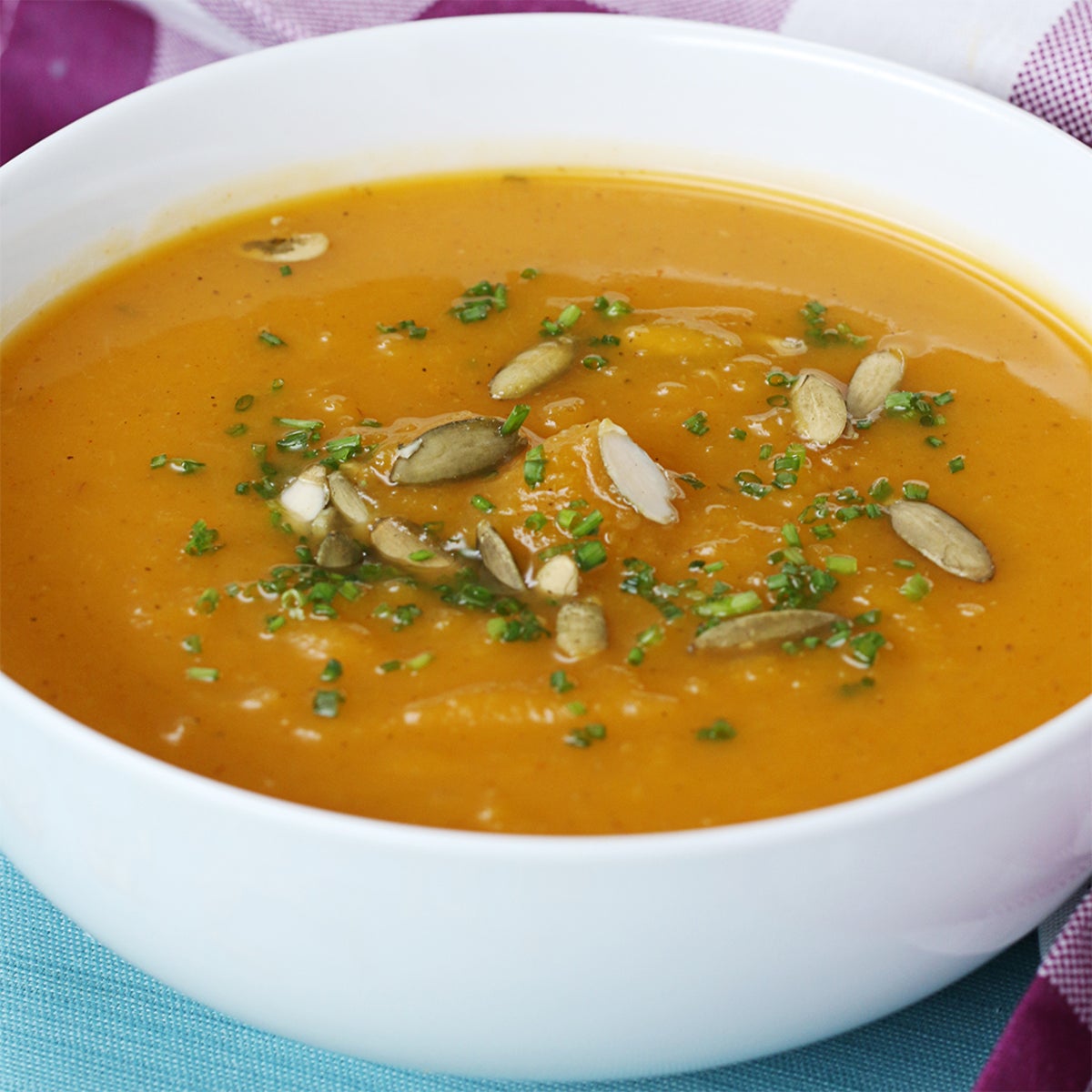 INGREDIENTS:
2 lb

medium butternut squash, peeled, seeded, roughly chopped
1

medium yellow onion, roughly chopped
4 cloves

garlic
olive oil, to taste
3 cups

vegetable broth
½ teaspoon

ground ginger
½ teaspoon

ground cumin
½ teaspoon

ground coriander
½ teaspoon

paprika
⅛ teaspoon

cayenne pepper
1 ½ teaspoons

sea salt
¼ teaspoon

black pepper
½ teaspoon

fresh thyme
¼ cup

coconut milk
INSTRUCTIONS
Add the butternut squash, onion, and garlic to a slow cooker. Drizzle with olive oil and add vegetable broth, ginger, cumin, coriander, paprika, cayenne, salt, and pepper.
Cover and cook on high heat for 4 hours.
Using a hand blender, blend the ingredients until smooth, or transfer to a standard blender or food processor and carefully puree.
Add the thyme and coconut milk and blend to incorporate.
Garnish with pumpkin seeds and chives, if desired.

A little more about Blue Marsh Insurance...
When he founded Blue Marsh, Tom Davenport wanted to create a different kind of insurance company. One that's built on personal relationships and a local presence. One where you, the customer, feel more like a friend.
As an independent insurance agency, Blue Marsh Insurance represents a carefully selected group of financially strong, reputable insurance companies. Therefore, we are able to offer you the best coverage at the most competitive price.
If you're interested in starting a quote online or having us take a look at your current policies, click here!