Laurie loves to make this sausage crescent breakfast casserole for her family - especially on holidays!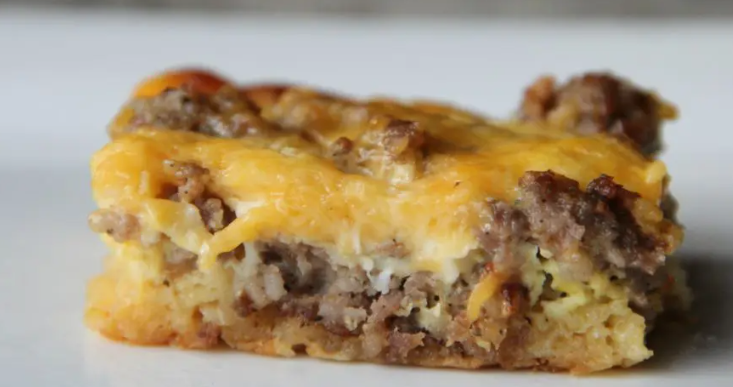 INGREDIENTS:
-1 can Crescent Rolls
-1 pound pork breakfast sausage
-6 eggs
-1/2 cup milk
-1 (4 oz) can chopped green chiles
-Pinch of salt and pepper
-1 1/2 cups of cheddar cheese, shredded
INSTRUCTIONS
Preheat your oven to 350 degrees.

Spread your Crescent Roll dough across the bottom of a greased 9x13 baking dish. Make sure to press down on the seems so that it's completely covering the dish. Set aside.

Brown up your sausage in a skillet over medium-high heat until it's browned and crumbly.

Meanwhile, whisk your eggs in a small bowl with milk, chopped green chiles and S&P. Once your sausage is browned, spread it out over your crescent roll layer in the pan. Pour your egg mixture on top of the sausage and sprinkle cheese on top of that.

At this point, you can cover and refrigerate until you're ready to bake it the next morning or you can go ahead and pop it in the oven for 25 to 30 minutes. The edges will be brown and the center not wobbly when it's done.

Remove it from oven and allow to cool about 5 minutes before slicing and serving.
Recipe from Mix and Match Mama