Steve's family makes this easy (and delicious!) breakfast casserole on holiday mornings. Prepare overnight and bake in the morning!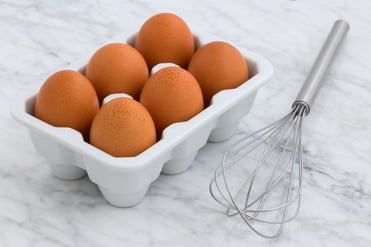 INGREDIENTS:
-12 eggs
-1 lb cooked sausage or bacon
-3 cups milk
-1 1/2 teaspoon dry mustard
-5 slices of bread, torn up
-1 1/2 cups of cheddar cheese
INSTRUCTIONS
Combine all ingredients and mix well.
Pour into a greased 9x13 pan.
Put in refridgerator overnight.
Bake at 350 degrees for 1 hour.
Enjoy!