This spicy Crockpot Pepperoncini Pot Roast Recipe is a simple, few ingredient recipe (literally only four ingredients!) that is one of our favorites. Dump your ingredients in a crock pot, walk away for six hours and return to a juicy, flavorful, spicy, tender roast. Serve it with a side of homemade mashed potatoes, or top it on a hoagie bun.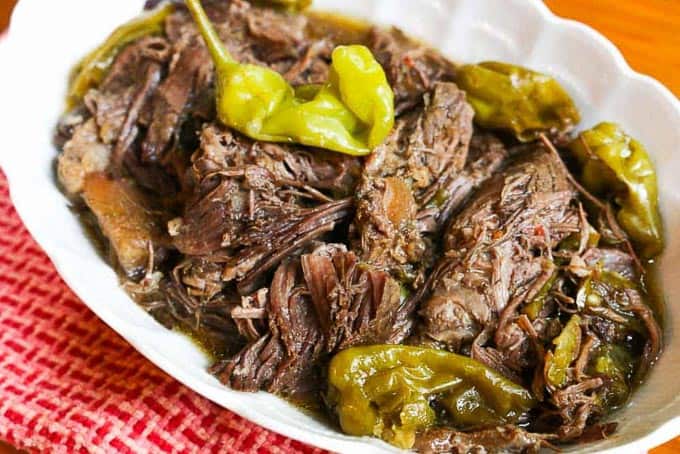 INGREDIENTS
3 to 5 lb beef roast
16 oz jar pepperoncini peppers with liquid
1 package of dry Italian Salad Dressing Mix
1 package of Brown Gravy Mix
PREPARATION
Throw all ingredients together in crock-pot (including the pepperoncini juice)
Cook on low heat 6 to 8 hours or until meat is falling apart.
Serve!