We are so thrilled to announce that our Charity of the Month for June 2021 is Girls on the Run! This incredible organization is is a FUN 10-week after-school program that teaches critical life skills, promotes physical activity, and empowers girls to be confident, positive and joyful!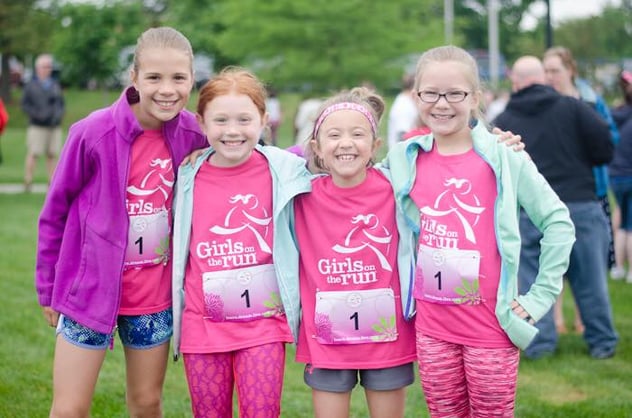 Girls on the Run is a 501 (c) 3 nonprofit organization dedicated to "creating a world where every girl knows and activates her limitless potential and is free to boldly pursue her dreams".
Since 2013, over 2,000 local girls between the ages of 8 and 13 in over 48 local schools and community sites have joined Girls on the Run to establish a lifetime appreciation for health and fitness.
Through dynamic discussions, activities, and running games, girls in the program learn critical skills to help navigate their worlds and build their confidence. At the end of the 10 week program, each girl participates in a 5K celebration. A recent independent study shows that Girls on the Run is "highly effective at driving transformative and lasting change in the lives of third to fifth grade girls". Check out this cool YouTube video that explains more!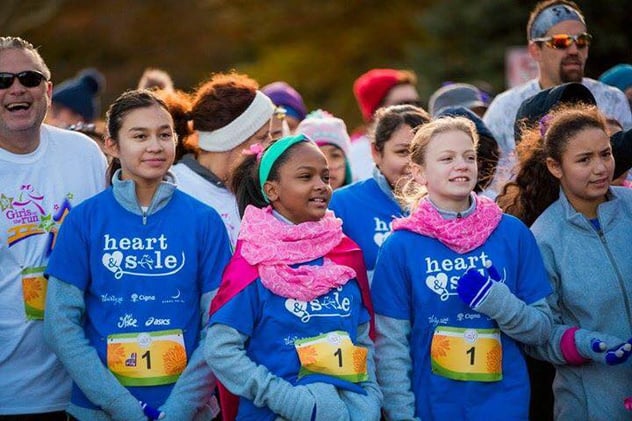 Girls on the Run is truly an amazing organization and we are so happy to support their efforts. For every referral that we receive in the month of June, TEN DOLLARS will be donated directly to Girls on the Run!

Here's How It Works:
· Inspire your friends, family, and Co-workers about Blue Marsh Insurance – so they can be happy too!
· Encourage them to call 877-627-7480 (877-MARSH80) or email myagent@bluemarsh.com and mention Your Name
· In addition to supporting Girls on the Run, you could win great prizes!
Remember, there's no limit to the number of people you can REFER or the number of times your name can be entered to win!
Multiple referrals = more chances for YOU to WIN = Making a difference in our local community!
Tell others about Us, You'll Help OUR Community, AND you could win great prizes! Learn more here!