Coffee cake + banana bread? YUM! Check out one of our favorite recipes, coffee cake banana bread below!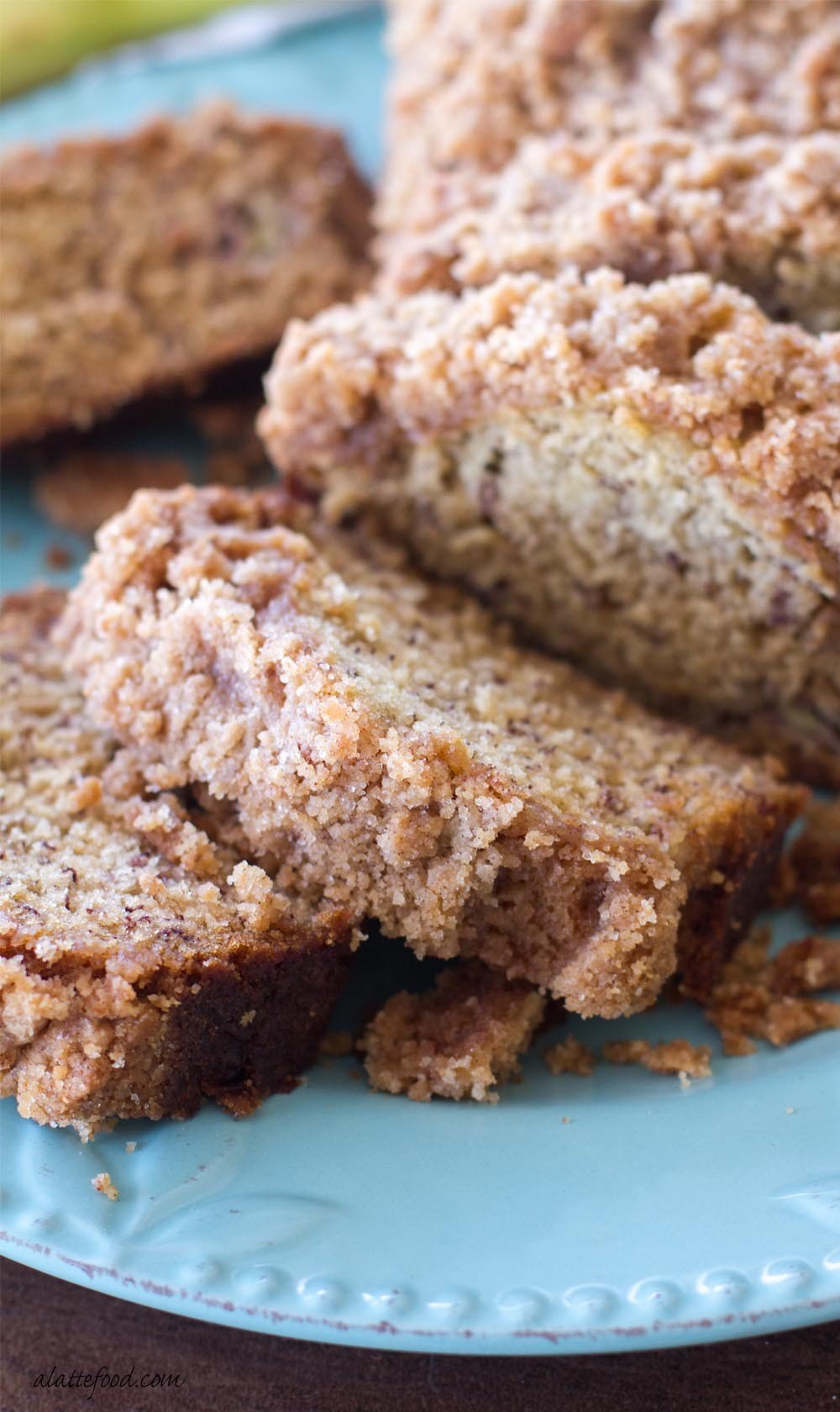 INGREDIENTS
Bread
3-4 medium or large bananas
2 Tbsp brown sugar
1 1/2 tsp vanilla extract
1/2 tsp ground cinnamon
1/2 cup butter, softened
1 cup sugar
2 eggs
2 cups all-purpose flour
1 tsp baking soda
1/4 tsp salt
2 Tbsp sour cream (or Greek yogurt)
Crumb Topping
1 tsp cinnamon
1 cup flour
1 cup brown sugar
6 Tbsp butter, cold
PREPARATION
1. Preheat the oven to 350. Grease two 8x4 pans.
2. In a small bowl, mash bananas, brown sugar, vanilla extract, and ground cinnamon.
3. In a large bowl, cream butter and sugar together until light and fluffy.
4. Add in eggs and beat until mixed.
5. To the wet ingredients, sift in flour, baking soda, and salt.
6. Stir until just combined. Add in sour cream and stir.
7. Pour in mashed bananas, and mix until combined.
Crumb Topping
8. Combine cinnamon, flour, and brown sugar. Cut in butter with a pastry cutter, and mix until the topping looks like coarse crumbs. Sprinkle coating evenly over the batter in both pans.
9. Bake for 35-40 minutes or until cake tester comes out clean with just a few moist crumbs stuck to it.
10. Allow to cool for 10 minutes. Move to a wire cooling rack.
11. Slice and enjoy!